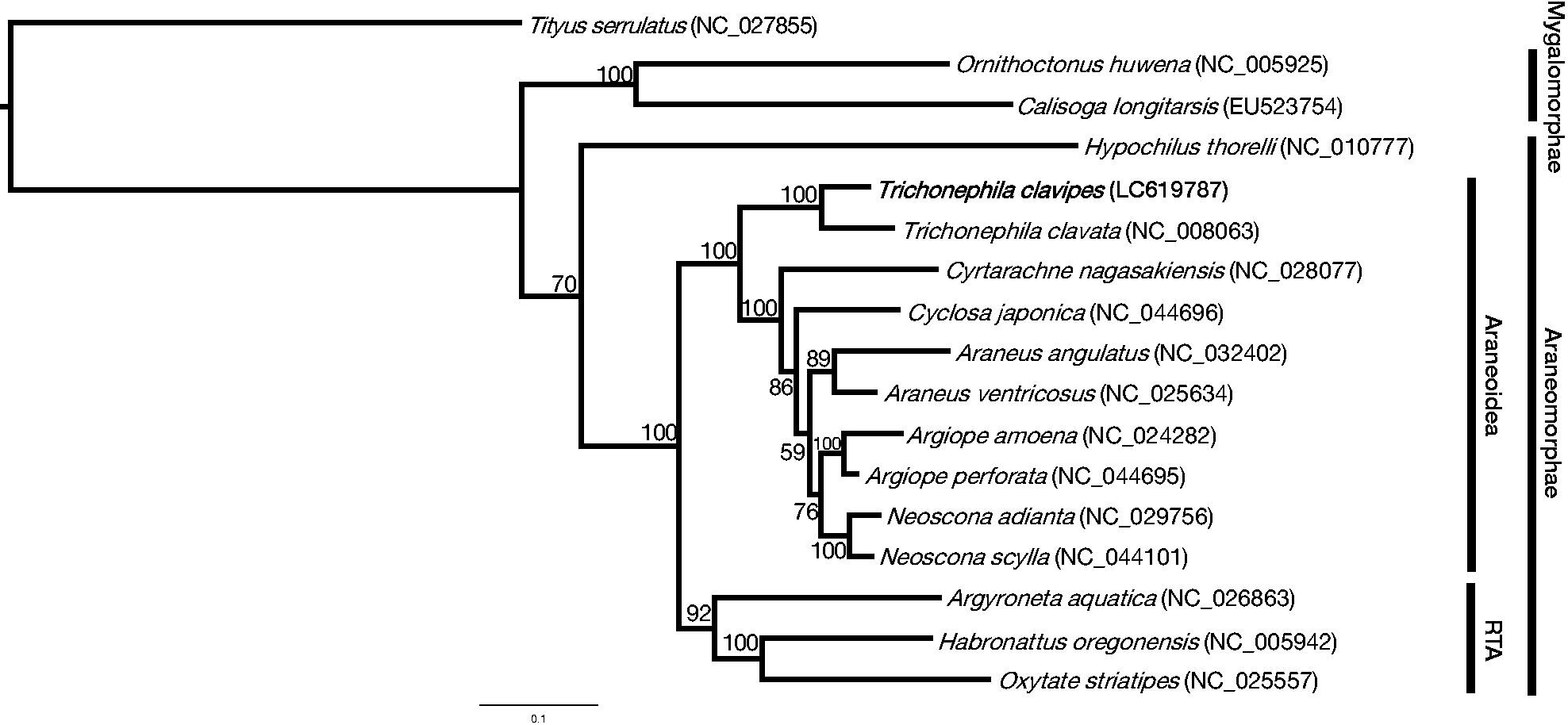 From "The complete mitochondrial genome of Trichonephila clavipes (Araneae: Araneidae)" by Kono et al.. Licensed under CC-BY 4.0.
Abstract Trichonephila clavipes (Linnaeus, 1767) is known as a golden silk orb-weaver and belongs to the family Araneidae. T. clavipes is one of the few spider species whose genome has been reported and model organism for a molecular biology. Here, we present the complete mitochondrial genome sequence (mtDNA) of T. clavipes. The sequence was obtained using a long-read Nanopore technology and corrected with an Illumina technology. The circular genome is 14,902 bp in length, and the AT content was 77.21%. The T. clavipes mitochondrial genome contains 13 protein-coding genes (PCGs), 22 tRNA genes, and 2 rRNA genes. The majority of PCGs were found on the heavy strain.
Spiber's research initiatives into novel protein materials have benefited from grants and subsidies from Tsuruoka City, Yamagata Prefecture, and Japan's ImPACT program.