'Magma' Couture Fall/Winter 2023-2024
YUIMA NAKAZATO
On July 5, 2023, YUIMA NAKAZATO presented its Fall/Winter couture collection "MAGMA" featuring Brewed Protein™ materials at Haute Couture Week in Paris.

This collection featured three looks made with YUIMA NAKAZATO's original Biosmocking technology, which allows designers to freely transform the shape of fabric through digital fabrication. The first dress is a cross between Biosmocking and YUIMA NAKAZATO's TYPE-1 technology, which uses special resin and metal clasps to join distinct pieces of fabric into whole garments without needle or thread, and embodies the fusion of these unique technologies. The other two pieces—a dress and a jacket—are the first attempts at combining Biosmocking with sumi shibori (ink tie-dyeing).

Four of the looks featured chic and sophisticated jackets and coats made from beaver-finished weave fabrics composed of 30% Brewed Protein™ fiber, 59% wool, and 11% cashmere, and one featured a dress shirt made from 15% Brewed Protein™ fiber and 85% cotton. This is the first time outside of prototypes that a dress shirt made with Brewed Protein™ fiber has been produced and publicly exhibited.

MAGMA utilizes the unique features of Spiber's synthetic protein materials to showcase a diverse range of seven total pieces as well as the potential and diversity of both Brewed Protein materials and clothing itself.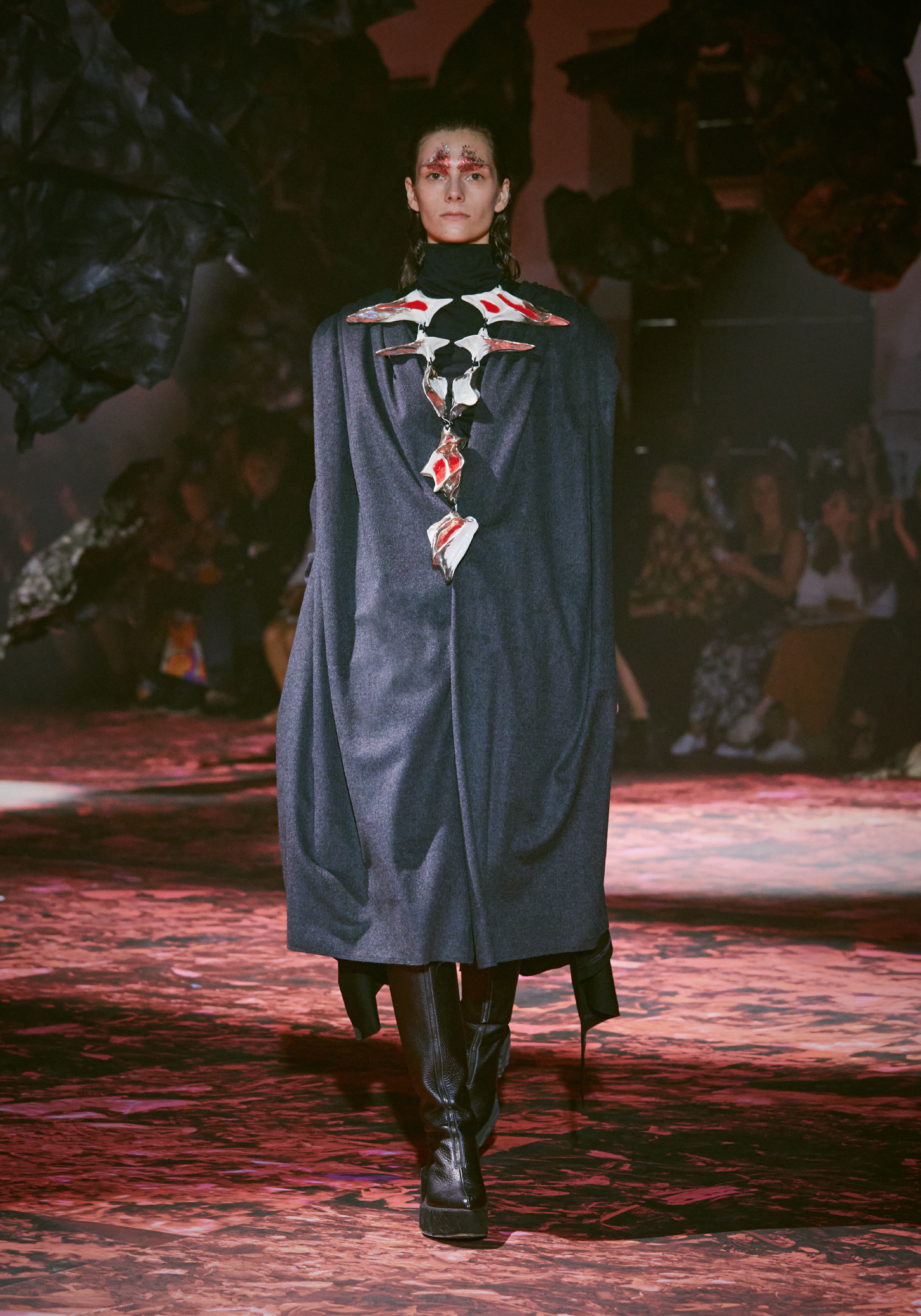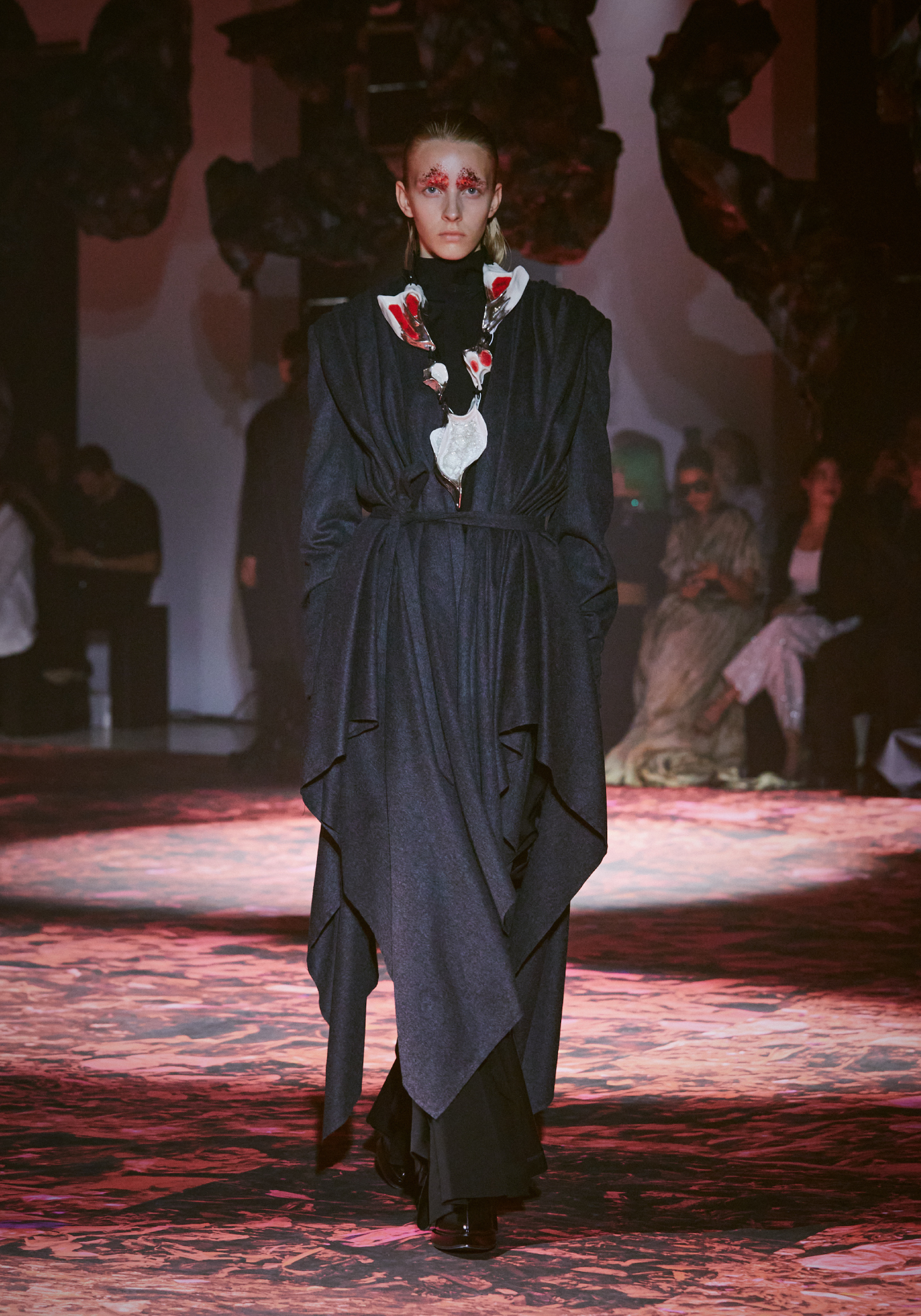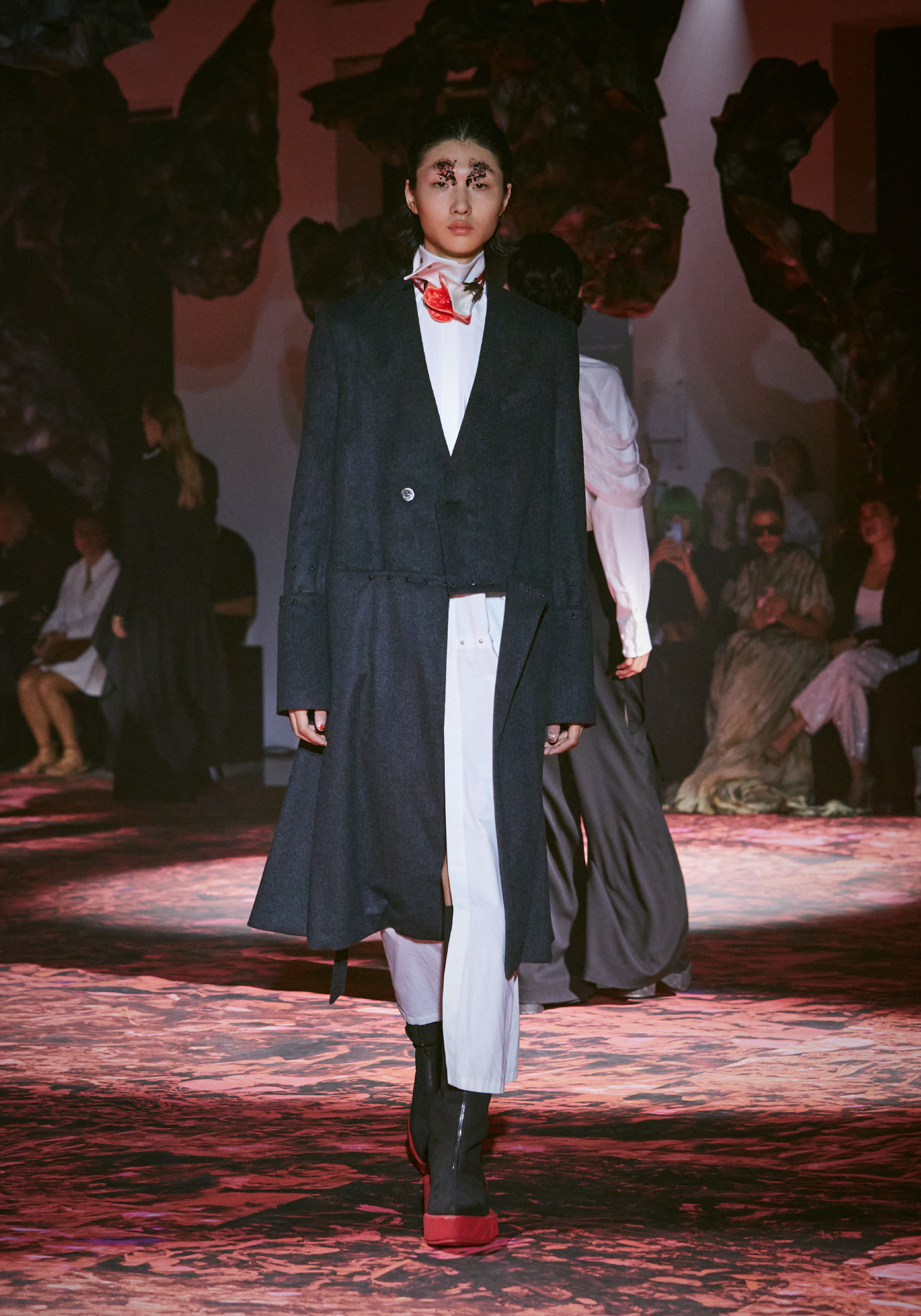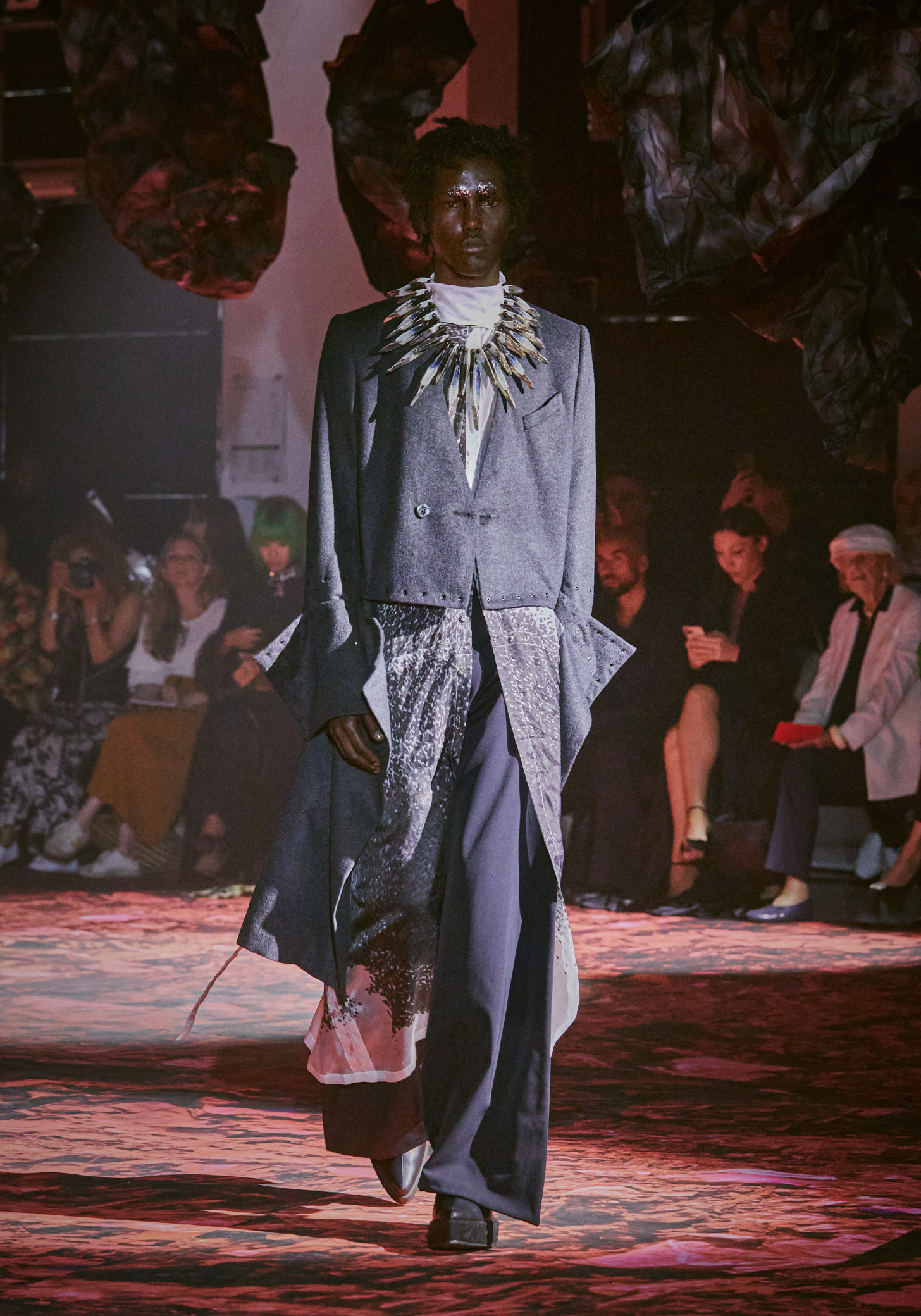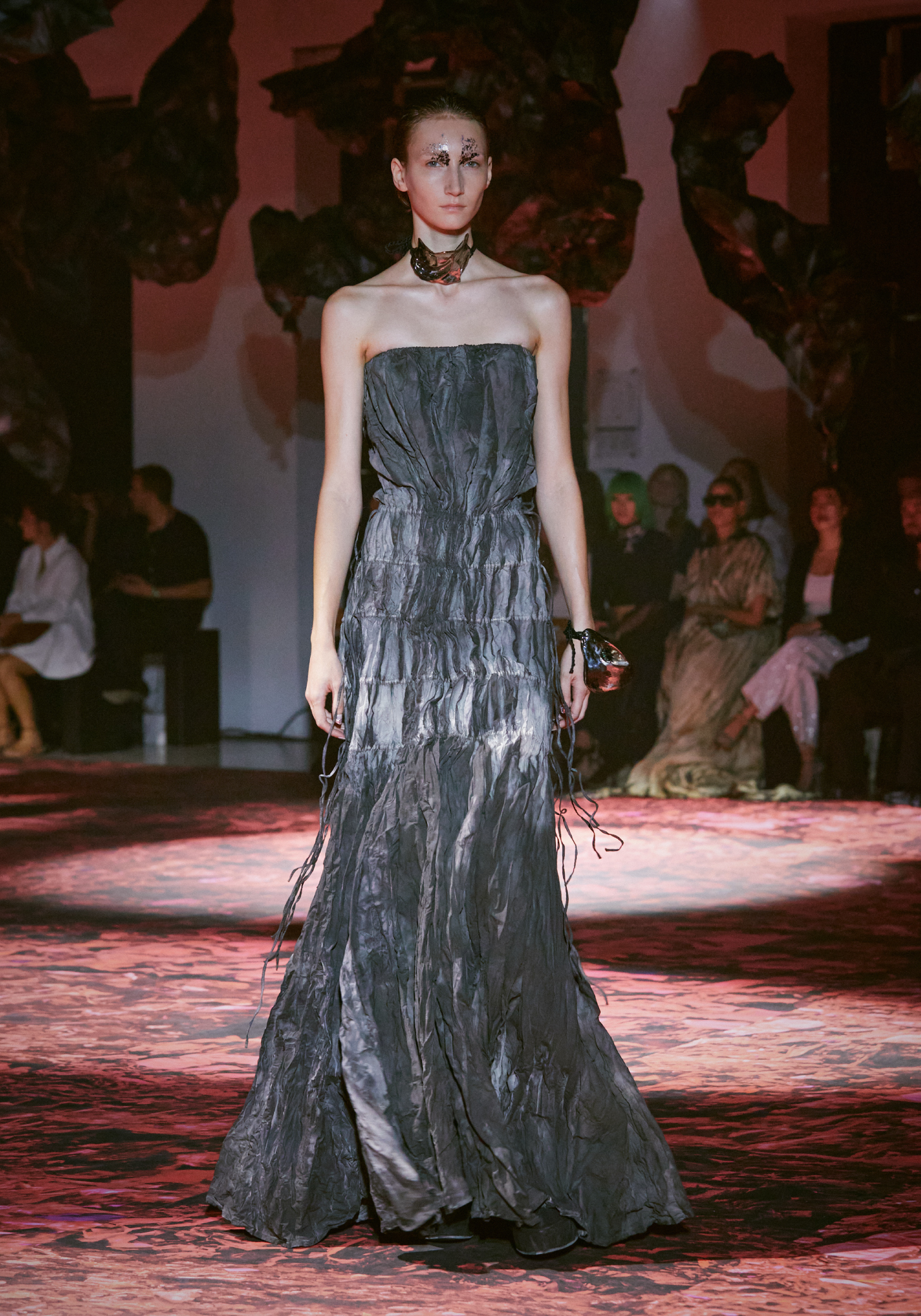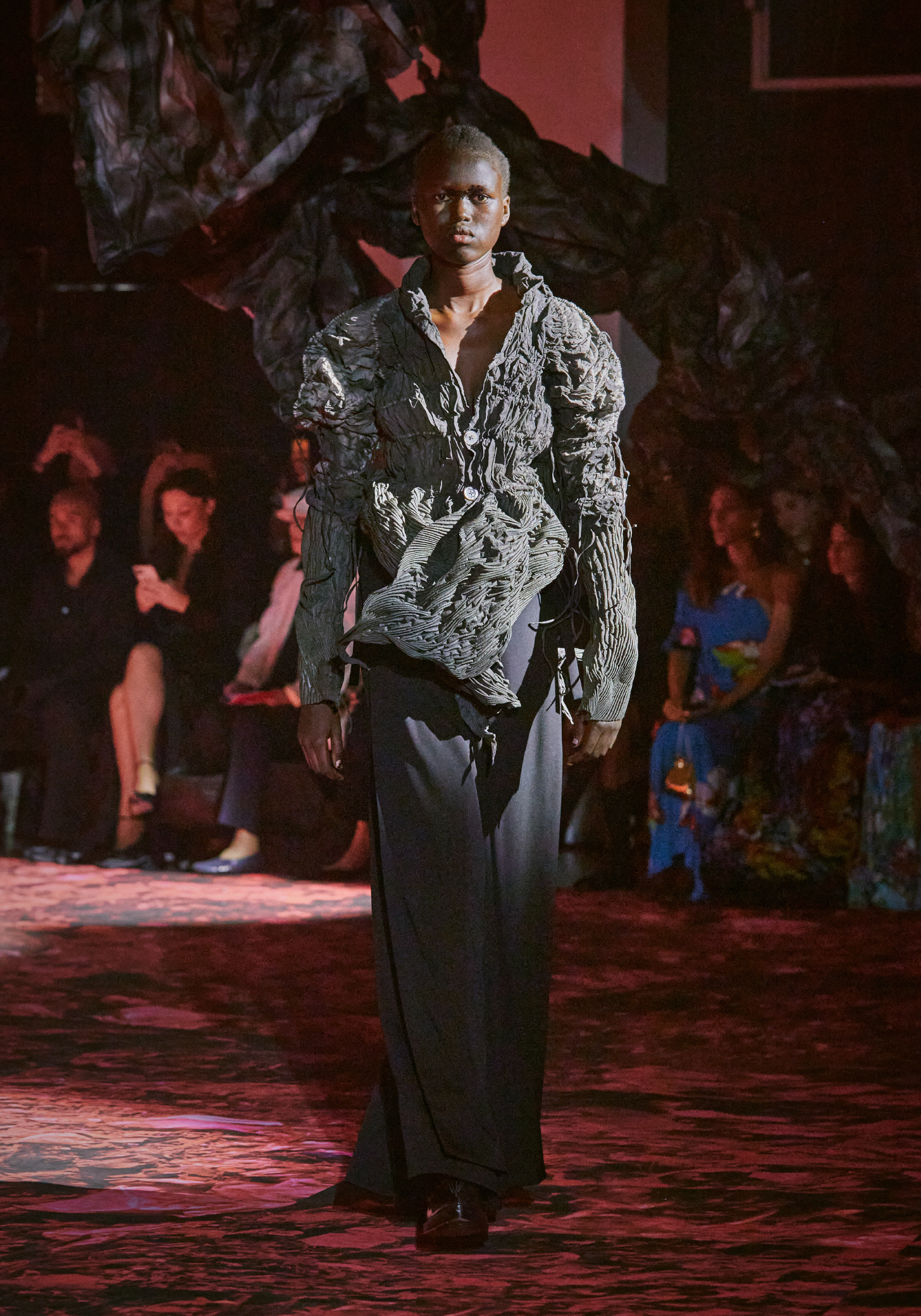 -> Visit the official YUIMA NAKAZATO page