'Inherit' Couture Spring/Summer 2023
YUIMA NAKAZATO
On January 25, 2023, Spiber's Brewed Protein™ materials were used in the Spring/Summer collection of YUIMA NAKAZATO, designed by Yuima Nakazato, which was presented at the Haute Couture Week in Paris.

The collection combined YUIMA NAKAZATO's unique Biosmocking technology, which allows designers to freely transform fabric shape through digital fabrication, with traditional Japanese shibori tie-dyeing techniques. Dyes featured in this collection were created from crushed stones collected by Yuima from the largest desert in East Africa.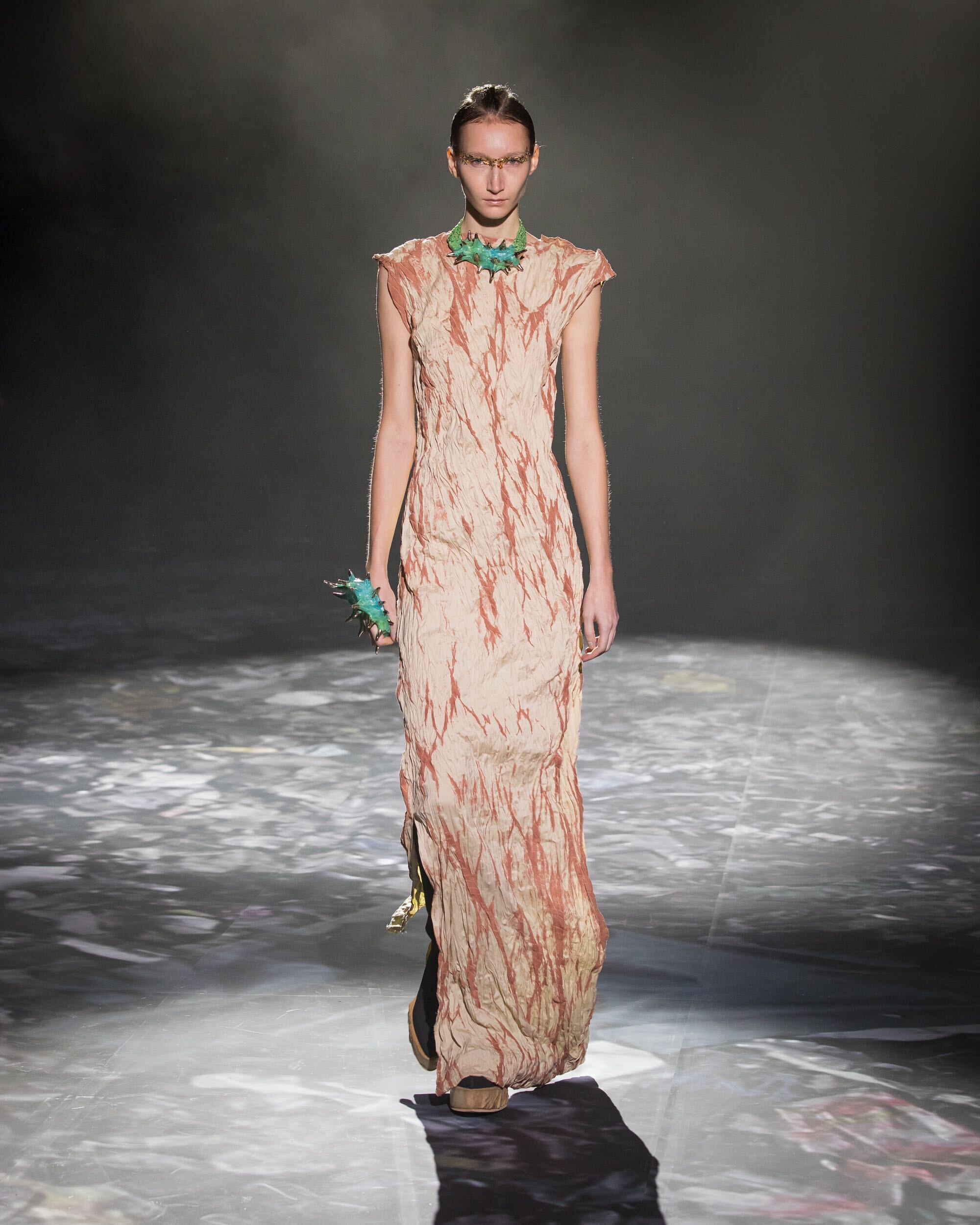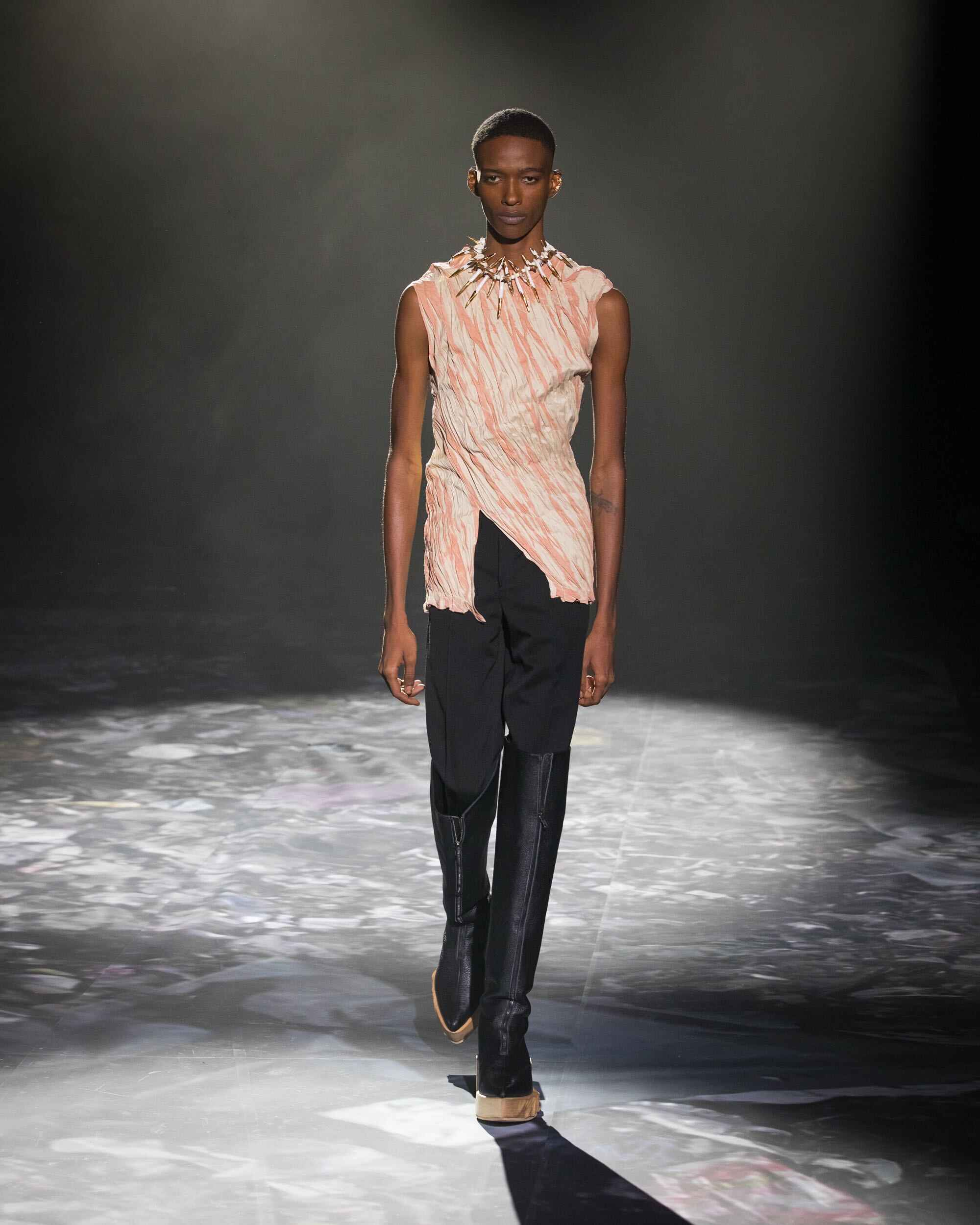 -> Visit the official YUIMA NAKAZATO page